BIS Registration and Certification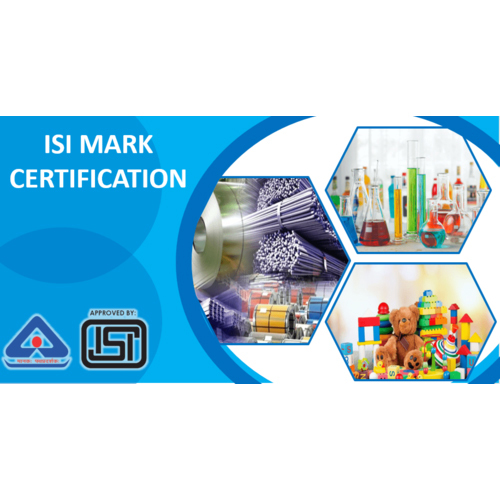 BIS Registration and Certification
Service Description
Any organization receiving BIS Registration and Certification can use standard mark under product certification scheme I. This authorization is given as per BIS Regulations, 2018 as part of Conformity Assessment procedure. This certification is bestowed on any manufacturing organization, not to any company engaged as distributor or retailer. In case if any person has more than one factories situated at various locations, then separate applications for each of those factories needs to be submitted to get BIS license. The applicant factory needs to possess all the necessary testing amenities as specified by ISS and SIT. Testing professionals of that organization should be capable of conducting laboratory based testing procedures of products as per Indian Standard Specifications (ISS). The applicant organization should have all the necessary amenities for execution of steps like raw material procurement to packing of produced goods. The entire production procedures should be conducted in the same factory. The applicant company should seek approval from the Bureau in case there is any need of outsourcing. The product Certification Scheme provides all the necessary technical details for all the products of any applicant organization in the form of Product Manuals. This manual contains complete list of testing equipments, guidelines regarding samples, description of scope and scheme of inspection and testing ( SIT). This manual helps applicant to be prepare for auditing and submission of BIS application to avoid any difficulty and rejection.
Possessing ISI and BIS certifications by any organization means new business opportunities by achieving reliance of customers. Approval of BIS and ISI also ensures customers regarding product safety of any approved organization. These certifications assure customers regarding reliability of certified products.
One interesting fact about the above mentioned certification is that, BIS-ISI approval is compulsory for above 150 products in India. Although BIS authorization is optional, but the governing body of Bureau of Indian Standards have made it mandatory to attain certificate on several products to ensure about their safety to buyers by avoiding the possibility of counterfeits.
ISI and BIS certification requirements are mainly categorized into two types:
Compulsory BIS approval that covers factory inspection
Optional BIS certification to earn reliability of consumers
Contact Us
B No. A-166, F/F, KR Bose Marg, Pratap Nagar, Mayur Vihar Phase - 1, Delhi, Delhi, 110091, India
Phone :09990136656