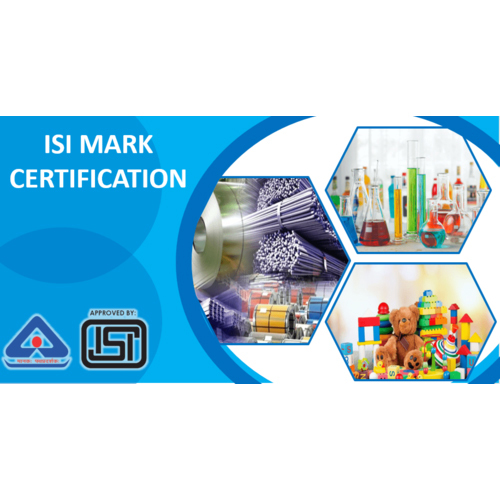 BIS Registration And Certification
Service Description
Under the product certification scheme – I, BIS grants license to use the standard mark or grants certificate of conformity as per conformity assessment schemes given in BIS (Conformity Assessment) Regulations, 2018. BIS license is only given to the factory (manufacturer of finished products), not to Distributor/Retailer. If you have multiple factories located at a different address geographically, you need to apply for the BIS license respectively from those factories separately. The factory must have the Complete Testing facilities as per ISS norms and respective SIT. The Competent testing personnel should be employed in lab to test the product(s) as per applicable Indian Standard. There should also have all manufacturing machinery/facilities at their factory premises and all arrangements/equipment in their factory premises for testing of the product(s) as per applicable ISS (Indian Standard Specifications). From receiving the raw materials to final packing, all procedure should be done in the same factory in case of any out Sourcing is required, permission from Bureau may be requested. The technical guidelines are available for all the products covered under Product Certification Scheme as 'Product Manuals'. Product manuals include sampling guidelines, list of test equipments, Scheme of Inspection and Testing (SIT), description of scope etc. The applicant can refer these Product Manuals for BIS Certification to prepare for the audit and application submission so that chances of rejection can be avoided.
With the BIS – ISI Certificate, the companies and their products simply unlock the following motives.
Attaining consumer trust

Assuring consumers health

Consumers get aware that the product is safe and out of physical harm.
Do you know that BIS-ISI Certification is mandatory in India for more than 150 products? Even though it is voluntary to get BIS, the BIS made it compulsory to attain the certificate on certain products to make sure the safety of the consumers from counterfeits and fake merchandises.
Under the BIS – ISI Certification, there are various requirements which are broadly classified into two types:
The mandatory

BIS Certification

which includes factory inspection
There is voluntary

BIS Certification

just to achieve trust in the hearts of consumers.
Contact Us
B No. A-166, F/F, KR Bose Marg, Pratap Nagar, Mayur Vihar Phase - 1, Delhi, Delhi, 110091, India
Phone :09990136656